We make corporate gifting easy
so your team can make it personal
---
The Gifting Experience
---
A great gift goes beyond the box, it helps build better business relationships.
Shop from a range of unique gifts and experiences including one-of-a-kind, exclusive, and limited edition gifts that will complement your brand and delight your recipient.
With elegant packaging, easy personalization, and the ability to send gifts proven to have the highest satisfaction, you'll be able to gift with confidence and wow your clients, employees, partners or prospects.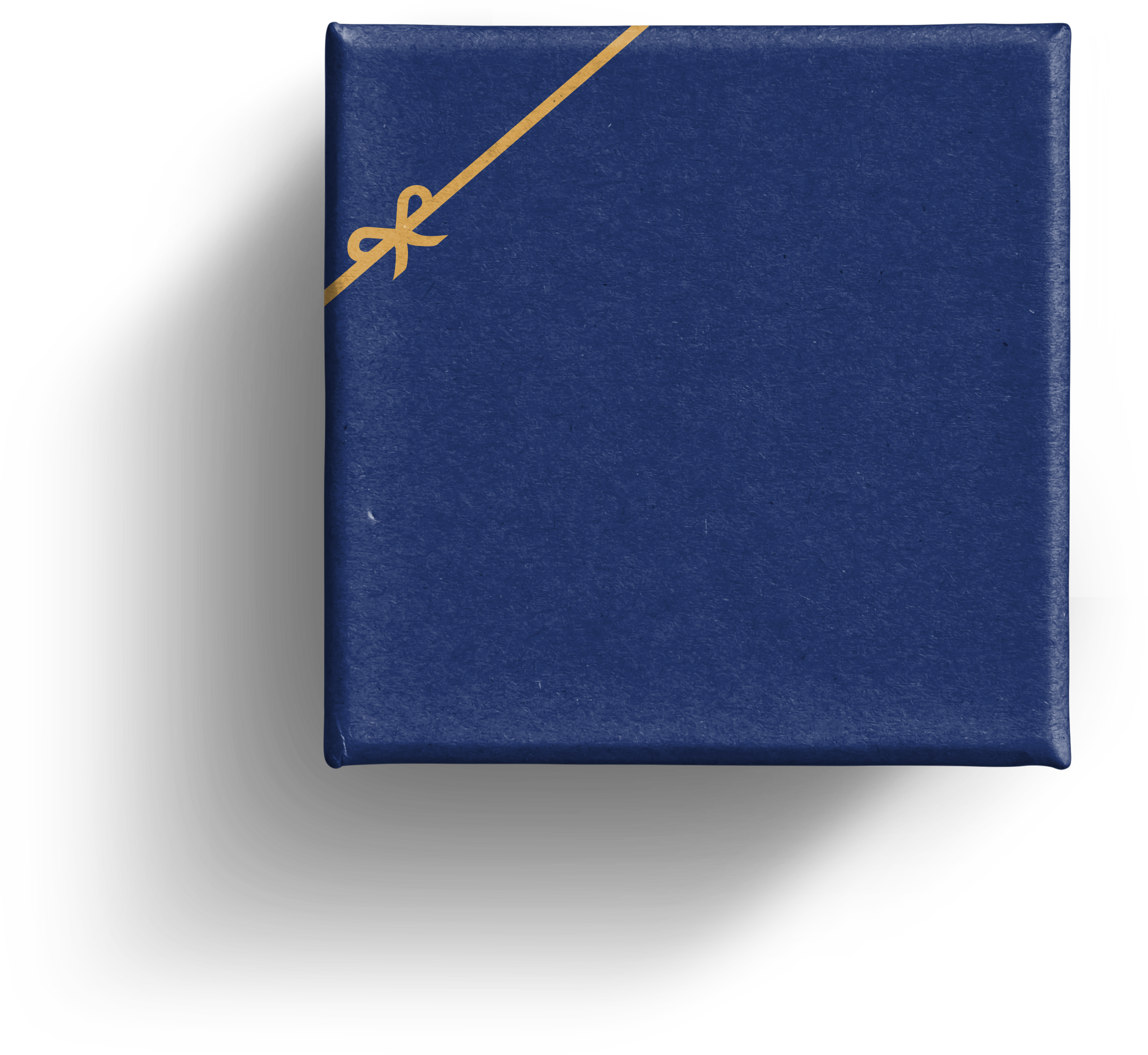 For
Anniversary
Baby
Birthday
Client Onboarding
Conference Thank You
Contract Signing
Every
Employee Rewards
Holiday Season
Hosting Thank You
Influencer Thank You
New Job
Project Completion
Occasion
Promotion
Prospect
Referral Thank You
Retirement
Speaker Thank You
Wedding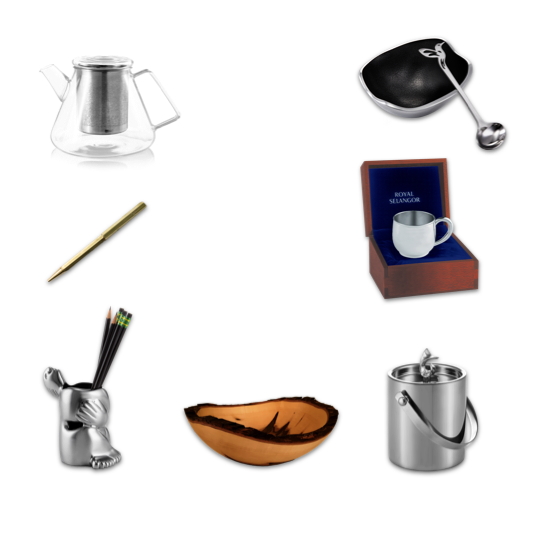 Gift Curation
---
Our gifts are designed with your clients in mind.
No more forgettable, throw-away items that leave a poor impression - our unique gifts and experiences are carefully curated and include one-of-a-kind, exclusive, and limited edition gifts.
We only choose products that will complement your brand and bring notable value for their intended recipients.
But don't take our word for it.
With your account dashboard, you'll be able to view client gift data and history, automate reviews and feedback, and know exactly what gifts create the highest satisfaction.
We help you take the guessing out of gifting.
Your Gift Shop
---
No more dealing with multiple vendors, multiple websites, and multiple problems.
You'll get a secure, private, company-branded website that simplifies gifting for everyone in your organization.
Select the gifts that matter most to your clients, and we'll configure your account to help you:
Match the right gift to clients' interests
Match your gifting spend to client value
Stay compliant with relevant regulatory and corporate guidelines
Encourage client upsell, repeat business, testimonials and referrals
Track and report gift shipment and receipt
Survey recipients to evaluate their satisfaction
---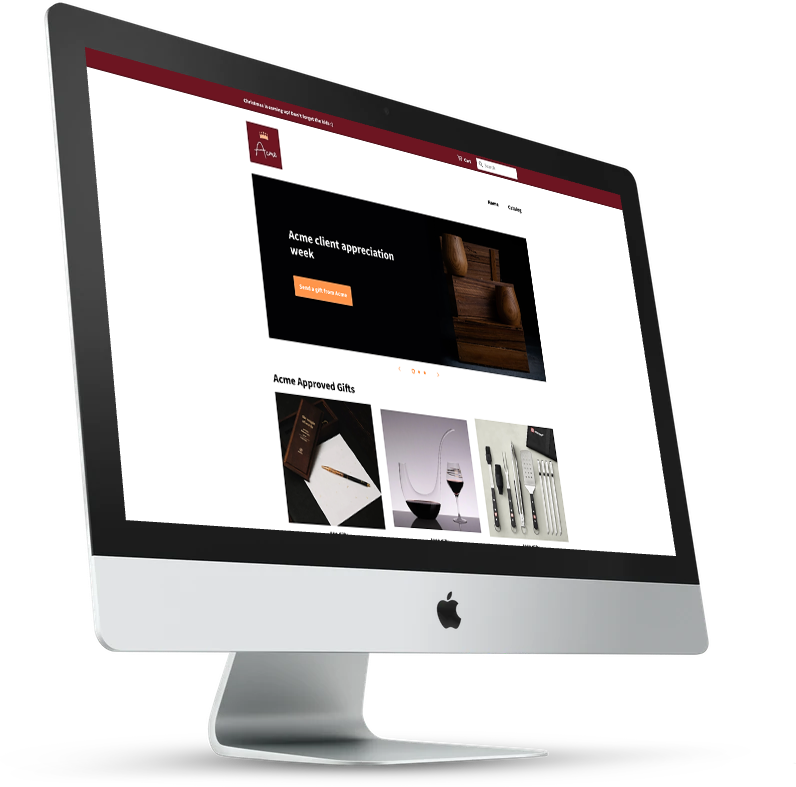 Why You'll Love Gift My Client
Streamlined administration
Confirmed client satisfaction
Get leads and endorsements
FAQ's
Gift My Client is a next level, full service corporate gifting solution that includes a selection of unique gifts and experiences for corporate audiences, a custom account dashboard that lets you track and manage your company's entire gifting process, and a range of automation features to increase client engagement and satisfaction.
2
How much does Gift My Client cost?
Our products range in price from $25 to $1000. Our compliance, tracking and reporting services are priced according to the customer's needs.
4
What types of gifts do you offer?
Our product categories include Cosmetics & Body Care; DIY, Garden & Tools; Events; Food & Drinks; Getaways; Household Goods; Restaurants; Sports and Outdoor; Stationery & Hobby; Toys & Baby.
5
Will the recipient know the gift is from me?
Yes! Every package includes a personalized message card featuring your company's branding.
6
What do the boxes and branding look like to the gift recipient?
Each product is shipped in stylish, secure packaging that contains a personalized message card featuring your company's branding.
7
Do you offer gift tracking?
Yes, we will notify you when your gift is shipped. We will also notify your recipient that a pleasant surprise is headed their way.
8
Can I get help selecting gifts?
Absolutely! Feel free to contact us at any time.
9
What do you mean by "customizing my account"?
We will work with you to assemble a distinct catalogue specifically for your organization, presented to your members in a secure online storefront.
10
How will I know if people actually like the gifts sent to them?
We are in the business of client satisfaction. We follow up with every recipient to ensure their gift was received and welcomed. We use their feedback to continually refine and improve our product offerings.